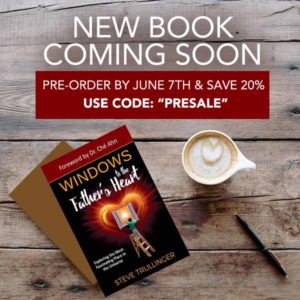 Thanks so much to all our friends of The Father's Touch who have been praying for our ministry, staff, Associates, and families!
The effectiveness of your prayers has been felt in several arenas and ministry activities, most recently during my ministry tour of 9 cities (Grand Prairie, McKinney, San Antonio [all in Texas], Nashville [TN], Manhattan & Brooklyn in New York, Monroe & Marietta in Georgia, and Kansas City [MO]). Relationships were strengthened, wonderful new connections made with key servants of the Lord, many saints encouraged and/or healed, and I was powerfully sustained through all the travels and ministry times!
Your prayers have helped me gain the wisdom necessary to make key decisions regarding our ministry in East Africa, including the postponement of our mission to Rwanda (from May 2017 to Feb 2018) to allow more time for our local organizers to prepare well for this pivotal time in a country still healing from mass genocide 23 years ago. We have the support of many key leaders in the capitol city, Kigali, and there is growing unity among them because of your prayers.
You have been touching the Father's heart in other areas as well, including the publication and release of my new book, "Windows to the Father's Heart," which will bring powerful encouragement to many saints in all streams of Christianity who want to know Abba better [Eph 1:17]. Look for emails and Facebook notices soon regarding pre-release book sales with substantial discounts for "early" shoppers. I have felt the Father's pleasure and excitement regarding the impact of the "invitation" this book provides to explore the most fascinating place in the universe: Abba's heart!
PRE-ORDER NOW!
I also had the privilege of ordaining FTM Associate Minister, Michelle Smith on April 23rd!  We are pictured above with Magnus, a friend/coworker who prayed on behalf of the continent of Africa, where Michelle has ministered on many occasions.
Please continue your powerful intercession as you touch the Father's heart regarding the ministries we are entrusted with as we seek to advance His kingdom and spur heaven's invasion of our hearts, minds, and bodies.
On behalf of our entire family of beloved saints serving through The Father's Touch Ministries, I again thank you deeply for your powerful intercession that touches the Father's heart!
"Papa" Steve Trullinger
Founding Servant