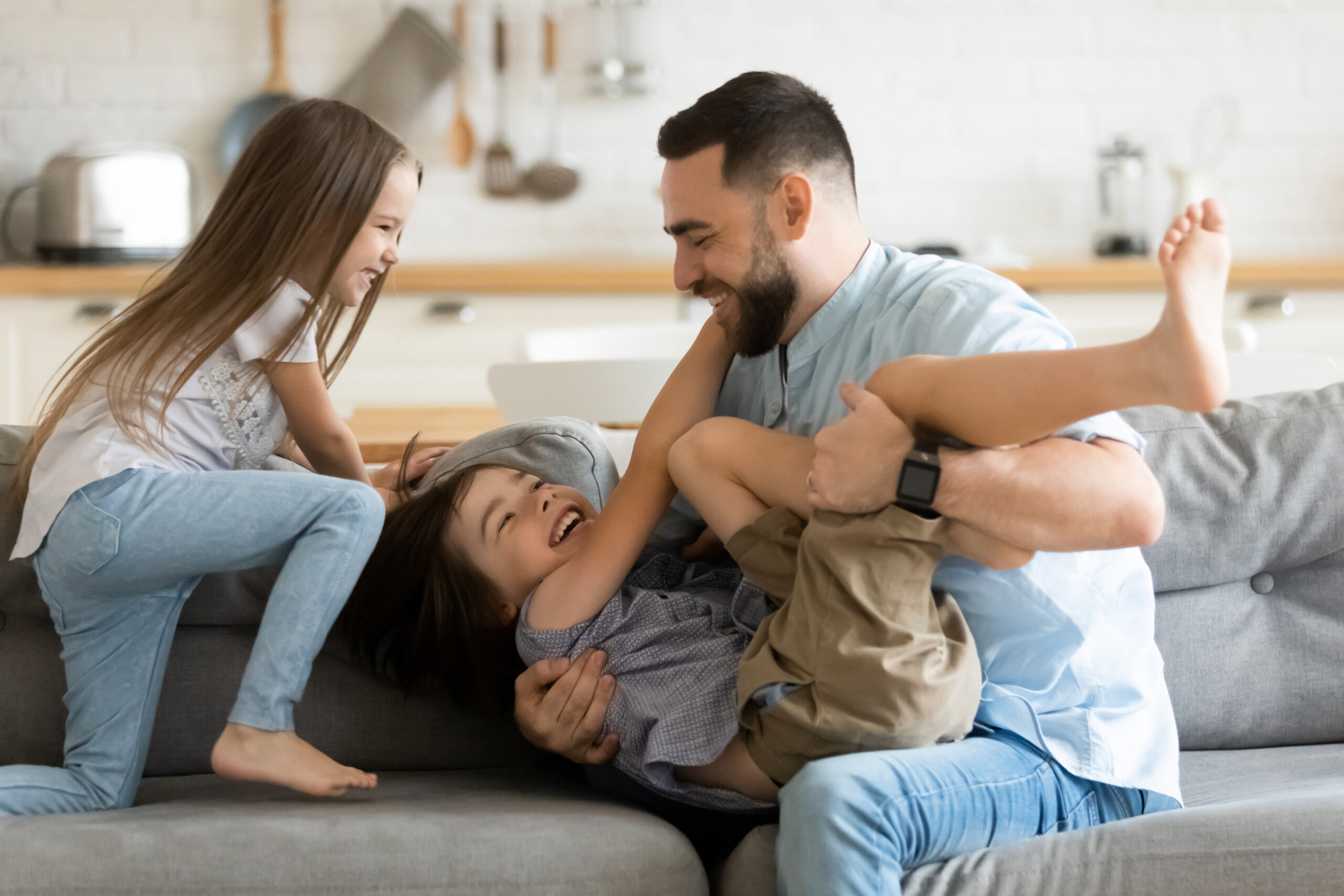 Do You Know Where Abba's "Tickle-spots" Are?
by Steve Trullinger
Your Father's playful heart of love is eager to have fun with you! He is the author of fun and wants you to experience it in abundance.
When you laugh, Abba's ears are blessed. That sound brings him much joy as he delights himself in you (Zephaniah 3:17). He knows where your "tickle-spots" are, because he is a loving Father and giggles when he makes you laugh.
And he "allows" Holy Spirit to become Holy "Fink" in telling you where Abba's tickle-spots are. Yes, you can "tickle" your Abba and make him laugh!
Having fun with Abba is a two-way party!
Teasing Abba is great fun, and he teases back! For example, he asked me one day, "Son, do you know why I made the human race, including you?" I knew he was smiling as he answered the question for me: "So that my angels would have some entertainment!" ☺ His subsequent "belly-laugh" reverberated through the universe, I'm sure.
Be encouraged to ask Abba how you make him smile. When he answers, enjoy the laughter!
© 2021 The Father's Touch Ministries
Did you like this brief glimpse of Abba's heart and feel stirred to look deeper?
Scan the QR code or click the button below to learn more about Windows to the Father's Heart, our monthly series of video teachings.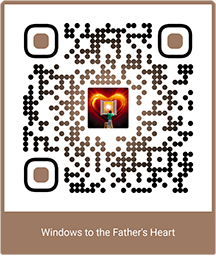 Discover Windows to the Father's Heart
Check out these specific Windows recommendations: