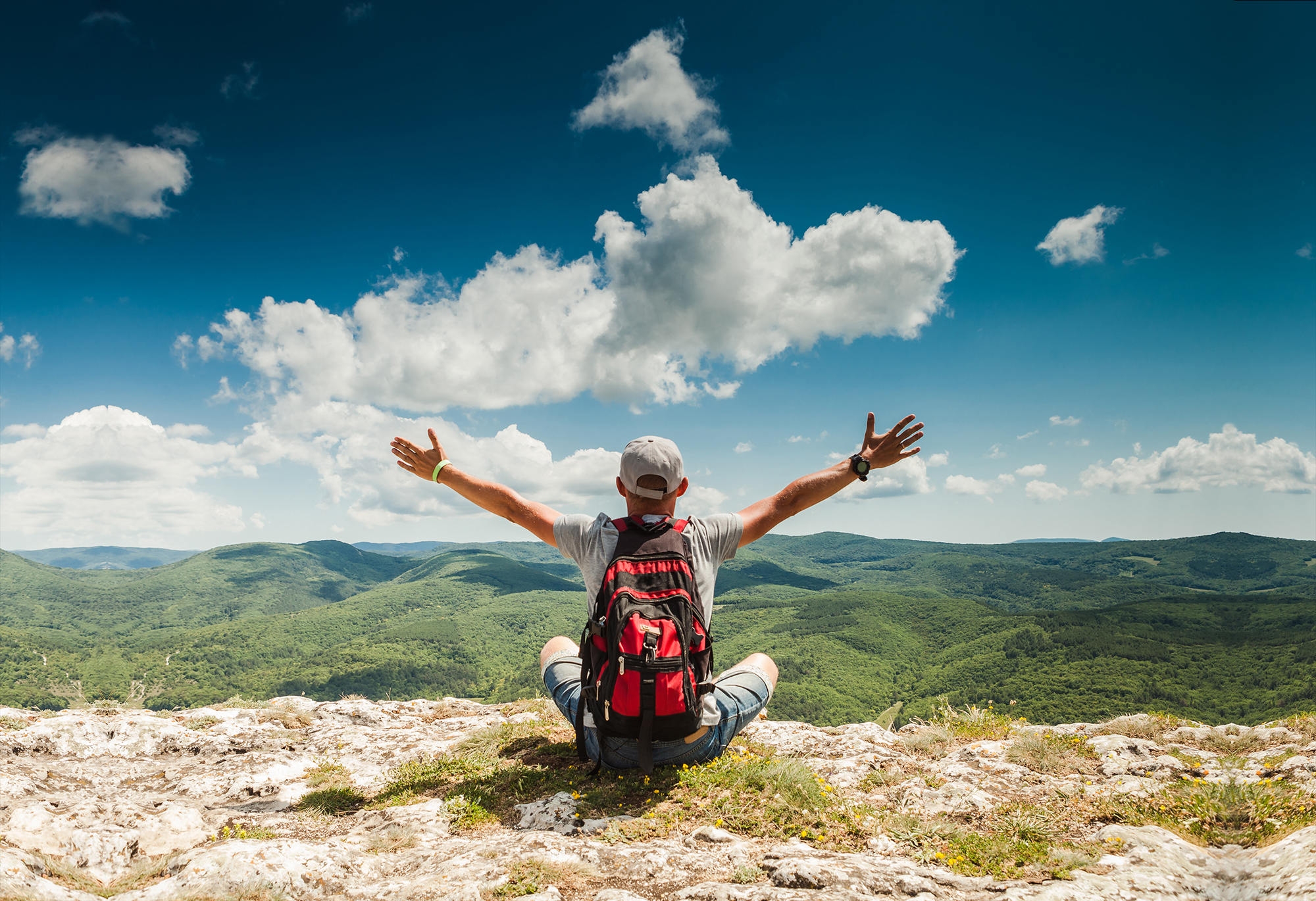 "Forerunners Have Lots of Elbow-Room!"
by Steve Trullinger
Abba knows exactly when we need some encouragement, and he knows the precise manner with which to deliver it as he ministers to our hearts.
One of my favorite examples from Scripture is the story [see 1 Samuel, Chpt. 30] of David at one of the most severe "low points" in his adventurous life. When he and his men returned to their base at Ziklag after being "rejected" as perhaps untrustworthy by Philistine military commanders, they discovered that the Amalekites had attacked and burned it, having taken captive the women and everyone else in it, both young and old.  
Especially distressing perhaps was the fact that the wives and sons of David and his men had been taken captive; these warriors wept aloud until they had no strength left to weep [1 Samuel 30:4]. On top of that, David was greatly distressed because the men were talking of stoning him!  
But David encouraged himself in the Lord and inquired of him regarding whether he should pursue the Amalekite raiding party. The Lord answered in the affirmative and encouraged David with the promise, "You will certainly overtake them and succeed in the rescue." [1 Samuel 30:8] You can read the glorious story of David's victory and recovery of all that was taken [see 1 Samuel 30], but the focus here is on God's perfect encouragement of his son David.
Several generations later, David's descendant Jesus experienced dramatic abandonment by all his disciples except the Twelve [see John 6:66-69]. When Jesus asked the remaining Twelve if they wanted to leave also, Simon Peter answered him, "Lord, to whom shall we go? You have the words of eternal life. We have come to believe and to know that you are the Holy One of God." [verses 68-69]. We can see that the Father strongly encouraged Jesus through the declaration by Peter.
I was at a particular low point myself many years ago after several "friends" in our healing ministry had left my side as well. During a lunch break at a conference in Southern California I was complaining to the Lord about the loneliness I was feeling. Upon returning a bit early to the conference room, I noticed only a couple of people were seated in the entire room and as I pondered the virtually empty space around me when I chose my seat, the Holy Spirit whispered to me, 
"Forerunners have lots of elbow-room!"
I was instantly comforted and encouraged by this simple statement. Not only was I being called a "forerunner," but I was realizing that the "flip side" of the loneliness was the very positive blessing of having freedom to innovate and chart "new" territory. The Lord had strongly encouraged me in the blessing of being a pioneer and that the freedom to be a forerunner (with elbow-room) necessarily entails a possible perception of loneliness. 
I also realized that this particular feeling would likely be temporary, even as David's men rallied around him for the eventual victory over the Amalekites, and of course Jesus' abandonment was overwhelmed by the eventually huge number of followers that he has now.  
Whether you need encouragement as a forerunner experiencing temporary "loneliness" (elbow-room!), or you are experiencing some other form of "low point," please remember that your Abba is the very best Encourager you could possibly have and he knows exactly when and how to encourage your heart.
© 2023 The Father's Touch Ministries